Adelaide Arborist in Kensington specialises in tree removal, Tree trimming, Pruning, hedging and stump removal. We are your local Arborist in Kensington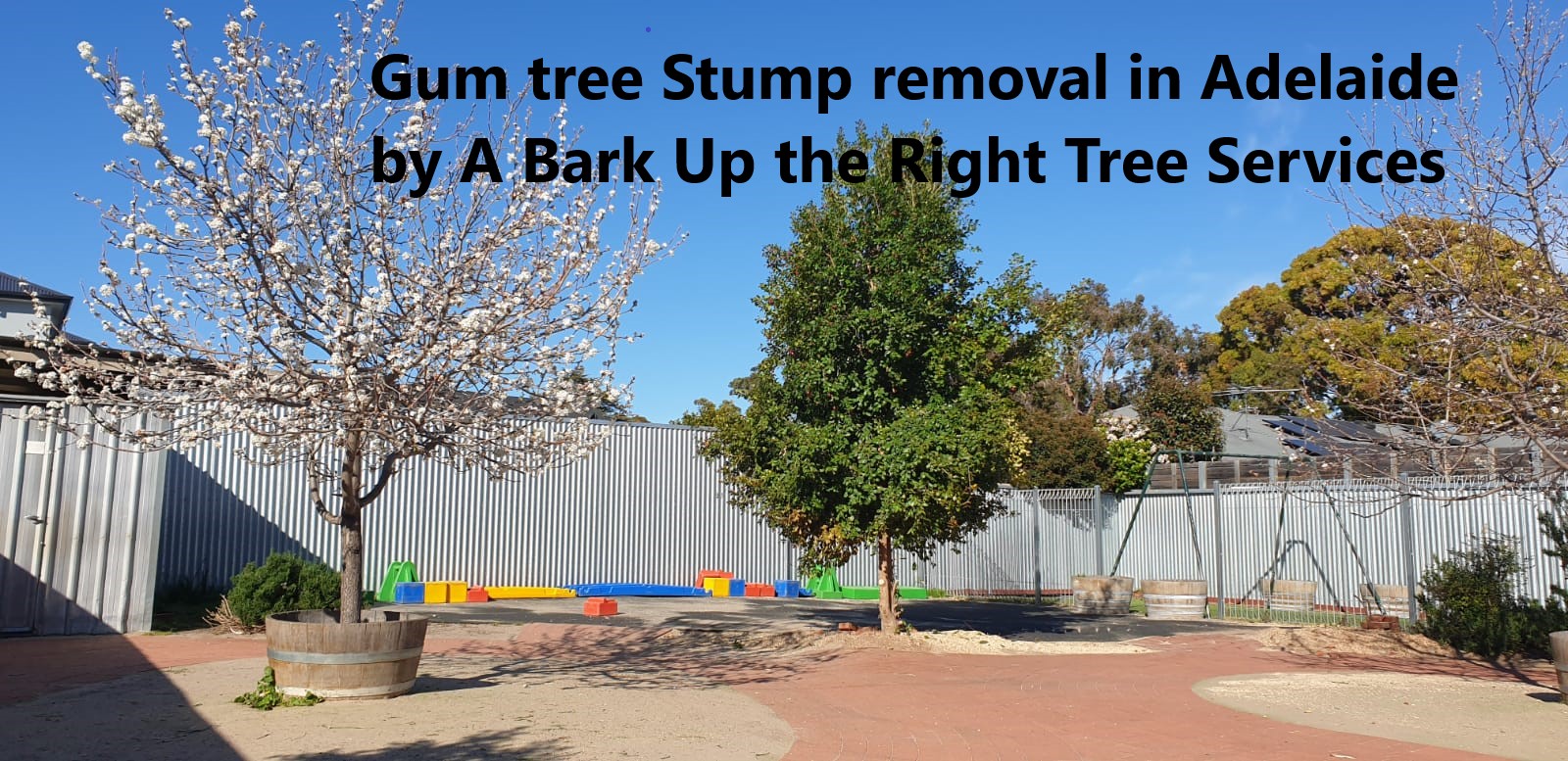 After tree removal in Kensington, we are often left with a stump that seems to be ugly and can turn out to be hazardous. Leaving the stump means leaving an option for the tree to re-grow. Certainly, you have not removed the tree to make it re-grow. Some people opt to burn the tree stump to get rid of it. Burning the tree stump has its self-driven advantages and disadvantages. Advantages
• It is an easy and less time-consuming process.
• It needs less effort to burn the stump to get rid of it.
• It leaves a very small amount of residue for cleanup.
• Not much physical effort is required to burn the tree stump.

Disadvantages
• Burning a tree stump is not always a quick process if the stump is not dried. You have to wait long for the stump to lose its natural moisture.
• You must keep a check over the weather conditions; during rains, you cannot opt to burn the stump.
• There is no certainty that a single burn will remove the entire stump. Sometimes it needs multiple attempts to burn it entirely.
• Burning possesses environmental and safety issues.
• The other nearby objects or trees may catch fire which could affect your neighbors' property.
Another option
You hold another better and safe option for tree stump removal in Kensington, which is hiring professional stump removal services. It is a panacea for all your tree care problems. The professional tree care service providers bear all the necessary tools and equipment for various kinds of tree care services. As they have a team of experts they are well efficient with all tree care tasks. They can help you get rid of the stump in a very safe manner and at very reasonable rates.