A Bark Up The Right Tree
Your Tree And Stump Removal Specialist
Enhance Your Garden With Our Expert Tree Removal Adelaide
A Bark Up the Right Tree is the leading tree removal Adelaide business. Family owned and operated with over 20 years of experience in the industry, you can trust our professionals to take care of your trees. Specialising in tree removal services, our experienced team also perform stump removal, tree lopping, hedge trimming, tree trimming Adelaide and tree pruning Adelaide wide. It is our mission to enhance the appearance of your backyard, so why not get in touch with our friendly team today? With high quality service at reasonable rates, there's no need to go anywhere else!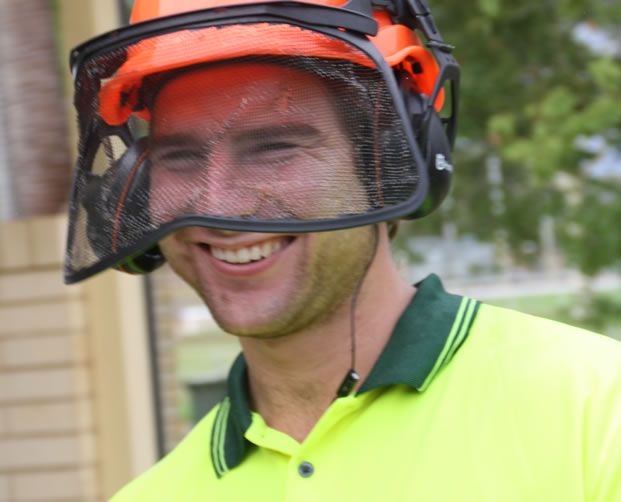 The professionals in pruning, removal and tree trimming Adelaide
When it comes to choosing a professional for tree removal Adelaide, trimming or tree pruning Adelaide, its important to hire someone who completely understands whats involved. Our expert team at A Bark Up the Right Tree comprises certified arborists Adelaide that all possess a Certificate 4 in Horticulture. They provide sound advice on the status of your trees and can help you determine whether your tree is considered regulated or significant. If necessary, they can also lodge council applications. We can even prepare your backyard for fire hazard control, with chipping mulch and firewood also available. Rest assured that our professionals have the knowledge and skills to offer a comprehensive tree management service for your home or business.
Adelaide's fast and reliable tree management services
Whether you need help dealing with a rotten old tree or your backyard is looking wild and overgrown, you can count on us for fast, reliable tree removal Adelaide, pruning and tree trimming Adelaide. Our goal is to improve the health of your trees and promote their growth, whilst also helping to improve your outdoor space. We strive to make your yard as safe as possible, by either pruning or removing any trees that may be a threat to your property or family. Once we have finished the job, we are committed to leaving your site just as we found it — if not cleaner! With our tree pruning Adelaide, we'll enhance the safety and visual appeal of your outdoor area.
Contact the tree removal Adelaide professionals today
Here at A Bark Up the Right Tree, your health and safety are our number one priority. As a team of tree management specialists, you can rely on us to safely remove a tree from your home or commercial space. We happily accommodate a wide variety of customers, from residential properties to commercial properties, government departments, strata corps, schools and property management groups throughout Adelaide. If you would like to learn more about organising tree removal Adelaide, pruning or tree trimming Adelaide with us or any of our other tree services, please feel free to contact us today on 0413 945 749.